Walpole, MA Veterinarians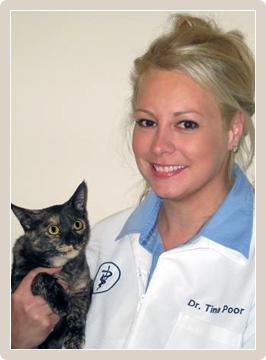 Christina M. Poor, BVetMed, MRCVS
Dr. Christina M. Poor is a General Practitioner and owner of Norfolk County Veterinary Service since April of 2008, though she began practicing here in May of 2005.
Dr. Poor says that she cannot point to any significant event or influence that steered her toward a career in veterinary medicine, rather it is something that she has always known she wanted to do with her life. She grew up on the North Shore of Massachusetts attending Masconomet Regional High School in Boxford. During high school she began working at New England Veterinary Clinic as a receptionist and kennel attendant, and worked there for almost ten years until leaving for England to attend veterinary school.
For her undergraduate studies Dr. Poor enrolled in Tufts University under an academic scholarship and graduated with a Bachelor of Science in Biology in 1996. Prior to entering veterinary school, she worked in laboratories at Harvard Medical School and the Dana Farber Cancer Institute where she coauthored several papers on oncology. However, her desire to work with animals compelled her to a career in veterinary medicine.
Dr. Poor entered the Royal Veterinary College in London, England, to pursue studies in veterinary medicine and surgery. During this time, she traveled and completed a number of internships throughout England, Scotland and New Zealand. She also worked as a veterinary consultant for Tepnel Lifecodes, a biotechnology company based in Manchester, England. In 2004, she graduated with honors after earning her veterinary degree, which in the United Kingdom is called Member of the Royal College of Veterinary Surgeons.
Soon after graduation, Dr. Poor returned to the Boston area to begin practicing veterinary medicine first in West Boylston, Massachusetts, and then at Norfolk County Veterinary Services. Her areas of special professional interest include surgery, internal medicine and tick borne diseases. She is also a member of the American Veterinary Medical Association and the Massachusetts Veterinary Medical Association.
At home, Dr. Poor has two tortoise shell cats named Cookie and Little Cookie (a half-sized version of her sibling), a cat named Misty, and one Dutch rabbit named Judy. Her interests include gardening and playing tennis with her daughter Charlotte.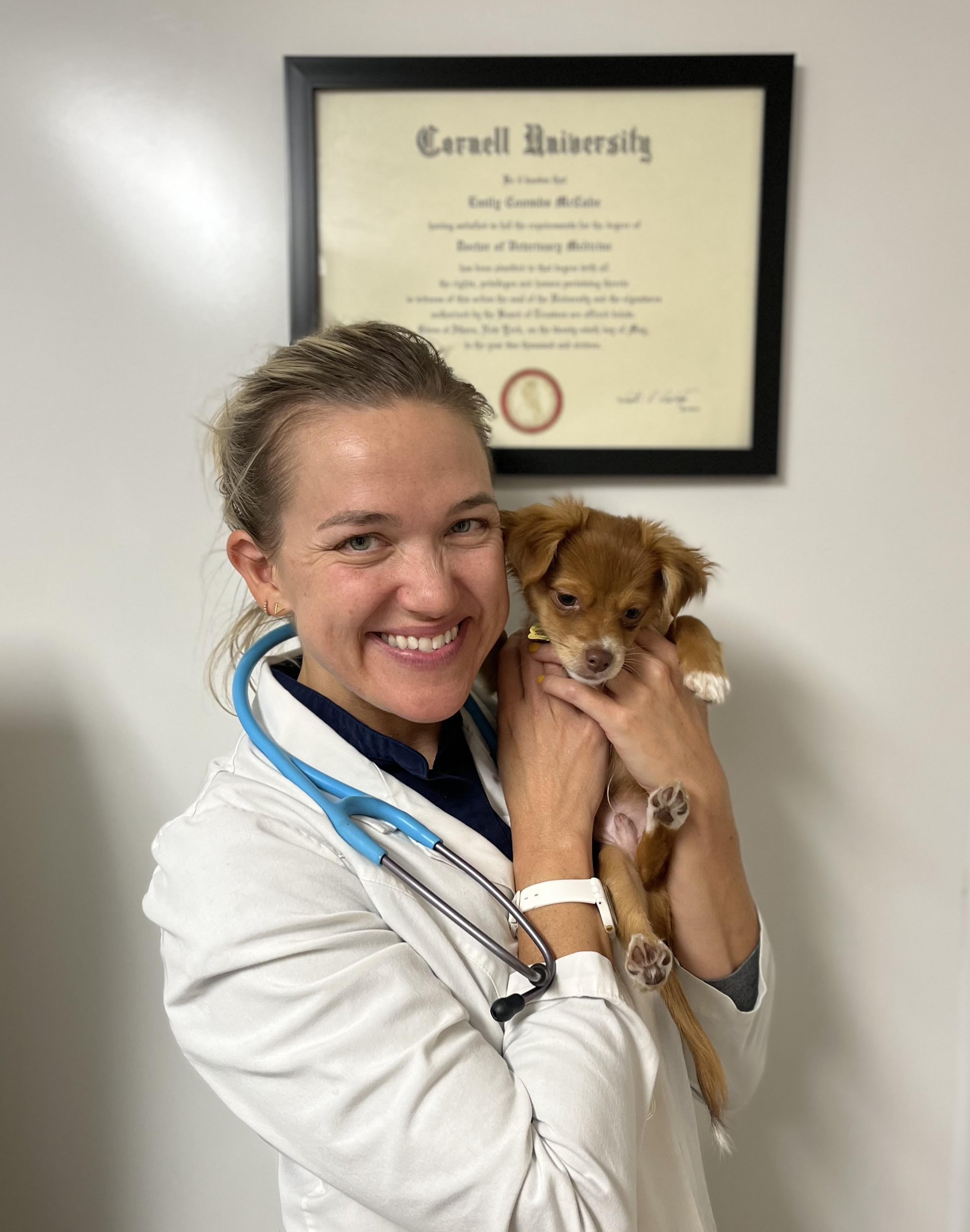 Emily McCabe, DVM
Dr. Emily McCabe joined Norfolk County Veterinary Service in September 2016.
Dr. McCabe graduated from Case Western Reserve University in 2005 with a Bachelor of Science degree in chemical engineering. Dr. McCabe had a circuitous journey in becoming a veterinarian. While she harbors interest in science and math and is a lifelong animal lover, she spent five successful years working with Fortune 500 clients at the global consulting firm Accenture after completing her undergraduate degree.
Beginning in 2010, she spent two years working as a veterinary assistant in a small animal hospital in Manhattan. She fell in love with the career and proceeded to attend veterinary school at Cornell University in Ithaca, New York. At Cornell, she was active in organizations that provided low-cost veterinary care to community members. She also worked as a radiology technician, where she gained valuable experience taking and analyzing X-rays of all kinds of species. She received her Doctorate of Veterinary Medicine from Cornell University. Dr. McCabe especially enjoys soft tissue surgery and working with owners to treat chronic illnesses, and is a member of the American Veterinary Medical Association.
Dr. McCabe resides in Medfield with her three young children and three cats. In her free time, she enjoys exercising, skiing, cooking, and vacationing on Cape Cod.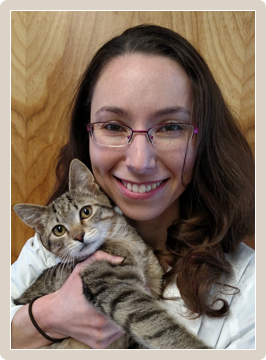 Tami Ilovich, DVM
Dr. Tami Ilovich comes to Norfolk County Veterinary Service from California. Originally from Israel, she graduated pharmacy school with honors, before receiving her Doctorate of Veterinary Medicine from the Hebrew University in Jerusalem on 2012. She is a member of the American Veterinary Medical Association.
Dr. Ilovich has experience treating various species of animals. She is committed to providing excellent veterinary care to cats and dogs, as well as small furry pets such as rabbits, guinea pigs, hamsters, gerbils, ferrets and chickens.
After relocating to New England, Dr. Ilovich became actively involved in several veterinary-related volunteer opportunities with small mammals and wildlife. She also volunteered routinely in a local feral cat trap and release, spay and neuter program before joining the staff of Norfolk County Veterinary Service.
Dr. Ilovich's professional interests include dermatology, dentistry, surgery and exotic animal medicine. On the weekends, Dr. Ilovich can be found hiking and camping with her family or baking chocolate cakes or other delicious treats.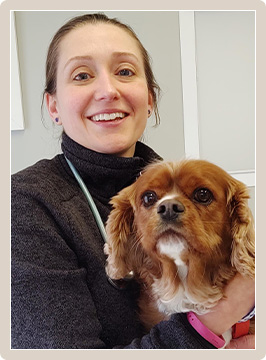 Sharon Chase, DVM
Dr. Sharon Chase joined the staff of Norfolk County Veterinary Service in December of 2019. Since graduating from Tufts Veterinary School in 2006, she has worked both as a veterinarian (in hospitals in Washington D.C. and Boston) and in the public health field. Her extensive veterinary medical experience includes a rotating internship, emergency/critical care, and general practice. She has also worked part time as a consultant for the veterinary pharmaceutical industry and as a medical officer with the Food and Drug Administration's Center for Veterinary Medicine.
Dr. Chase enjoys working as part of a team, helping to solve complex medical cases. Meeting new pets and owners also makes her work interesting and enjoyable. Her professional interests include preventative care, geriatric medicine, and nutrition.
When not at work, Dr. Chase enjoys reading, playing with her children, swimming, and hiking with her dog named Red. Her family also includes a cat named Ginger and two Guinea Pigs, Peanut Butter Cup and Little Pepsi.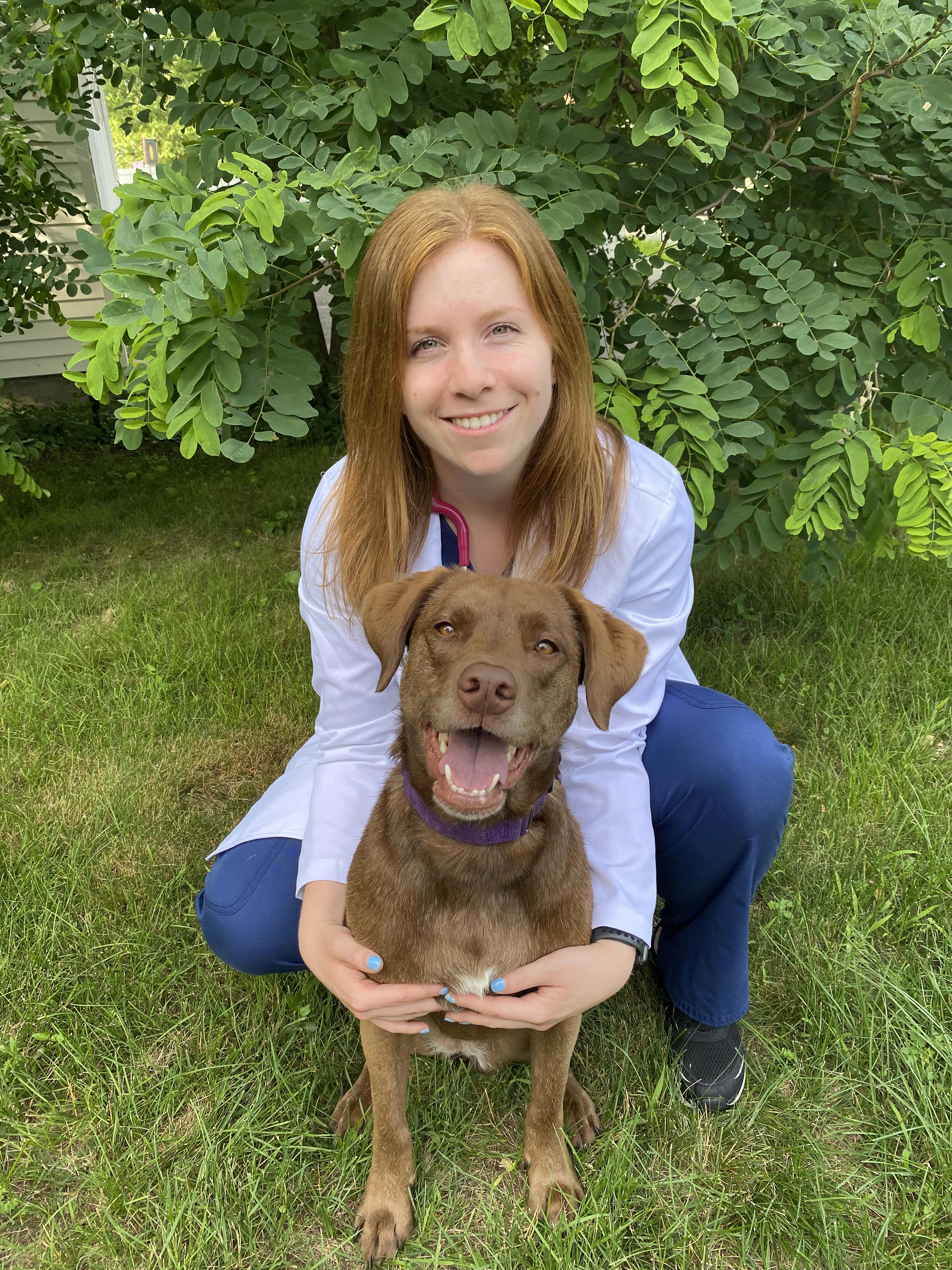 Dr. Amelia Ragon joined Norfolk County Veterinary Service in June 2021.
Dr. Ragon was born and raised in Massachusetts. While growing up, her family always told her that she would be a veterinarian. Dr. Ragon was, however, in denial for most of her childhood because she didn't feel she would be able to euthanize any animal. Fast forward to high-school when one of her family's cats went into heart failure. Dr. Ragon's perspective changed completely during that time regarding quality of life and euthanasia. She saw the importance in both and her passion for veterinary medicine began.
Dr. Ragon attended the University of Massachusetts Amherst where she graduated Summa Cum Laude with a degree in Pre-Veterinary Studies. She then continued her journey at Tufts Cummings School of Veterinary Medicine. Dr. Ragon joined veterinary medicine because of her love for animals, but also her love for people. She always knew she wanted to go into general practice where she could form long-term relationships with her patients and their owners.
Her professional interests include preventative medicine, behavior, surgery, and end-of-life care.
While Dr. Ragon grew up with dogs, cats, rabbits, guinea pigs, hamsters, and fish, she now has her hands full with her one and only lab rescue mix, Hazel.
Outside of work, Dr. Ragon can be found spending time with family and friends as well as cheering on any Boston sports team. She also enjoys running with the hopes of completing a marathon one day and traveling to both old and new destinations.
Aurora Richards, DVM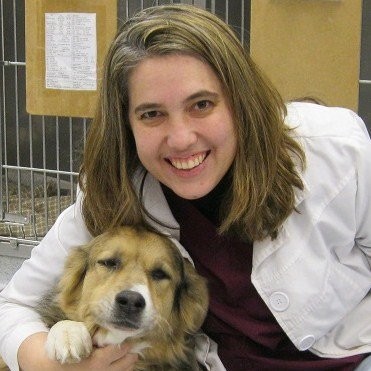 In July of 2021, Dr. Aurora Richards-Stipnieks joined the staff of Norfolk County Veterinary Service. After receiving a Bachelor of Arts degree in International Relations from Tufts University, she attended Texas A&M College of Veterinary Medicine and earned her Doctor of Veterinary Medicine degree in 2005. Dr. Richards has held various positions through the years. In 2006, she completed an Internal Medicine Internship. From 2007-2009, she worked as an emergency veterinarian. From 2009-2021, she served as a veterinarian and was the Medical Director of the Bristol County Veterinary Hospital.
When asked what she likes best about her job, Dr. Richards responded that she likes being able to focus on each individual patient, improving their quality of life. She enjoys working with the owners as well, helping them to strengthen the human/animal bond. In addition to being trained in ultrasound imaging, internal medicine, and emergency medicine, Dr. Richards has Fear Free Certification, which means she has been trained to prevent and alleviate fear, anxiety, and stress in pets.
Dr. Richards has two dogs and three cats. She has a German Shepherd named Nala and a Jack
Russell Terrier Mix named Belle. Her cats are named General Grievous, Whitey Bulger, and Sofia.
When not at work, Dr. Richards enjoys sailing (racing and blue water sailing), hiking, and volunteering for a non-profit, The Coalition Against Pediatric Pain (TCAPP) which she founded with her children in mind. TCAPP is a national non-profit organization that is committed to improving quality of life for children living with chronic pain from rare diseases.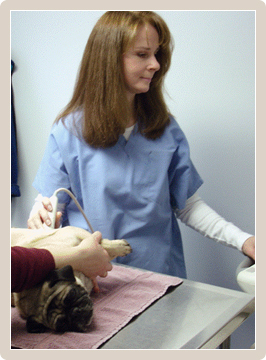 Pamela Harrigan, RDCS
Pamela Harrigan is a Register Diagnostic Cardiac Sonographer and the founder of Pet Animal Ultrasound Services, LLC, which provides ultrasound services for Norfolk County Veterinary Service.
Since entering the field of echocardiography during its early years, Pam has been involved in all areas of cardiac ultrasound, which includes clinical practice, research, education, and publication. Experienced with both adult and pediatric patients, her clinical affiliations have included Mass General Hospital and the Lahey Clinic as their lab technical director. She has also acted as a consultant in special projects at the Cleveland Clinic Foundation cardiac ultrasound laboratory.
In addition to authoring and coauthoring echocardiographic scientific papers, manuscripts and book chapters, she has published a textbook on cardiac ultrasound titled "Principles of Interpretation in Echocardiography." Her publications have earned several awards from professional societies.
Pam has also served as an associate editor the Journal of the Society of Diagnostic Medical Sonographers and is a past member of the executive board of the American Registry of Diagnostic Medical Sonographers as well as the American Society of Echocardiography. She directs a two-year school of echocardiography and has lectured extensively both nationally and internationally.
Currently, her work is focused in veterinary medicine, both clinical work and teaching/training ultrasound.